Gastronomy

of

Kalavrita

a delightful journey
---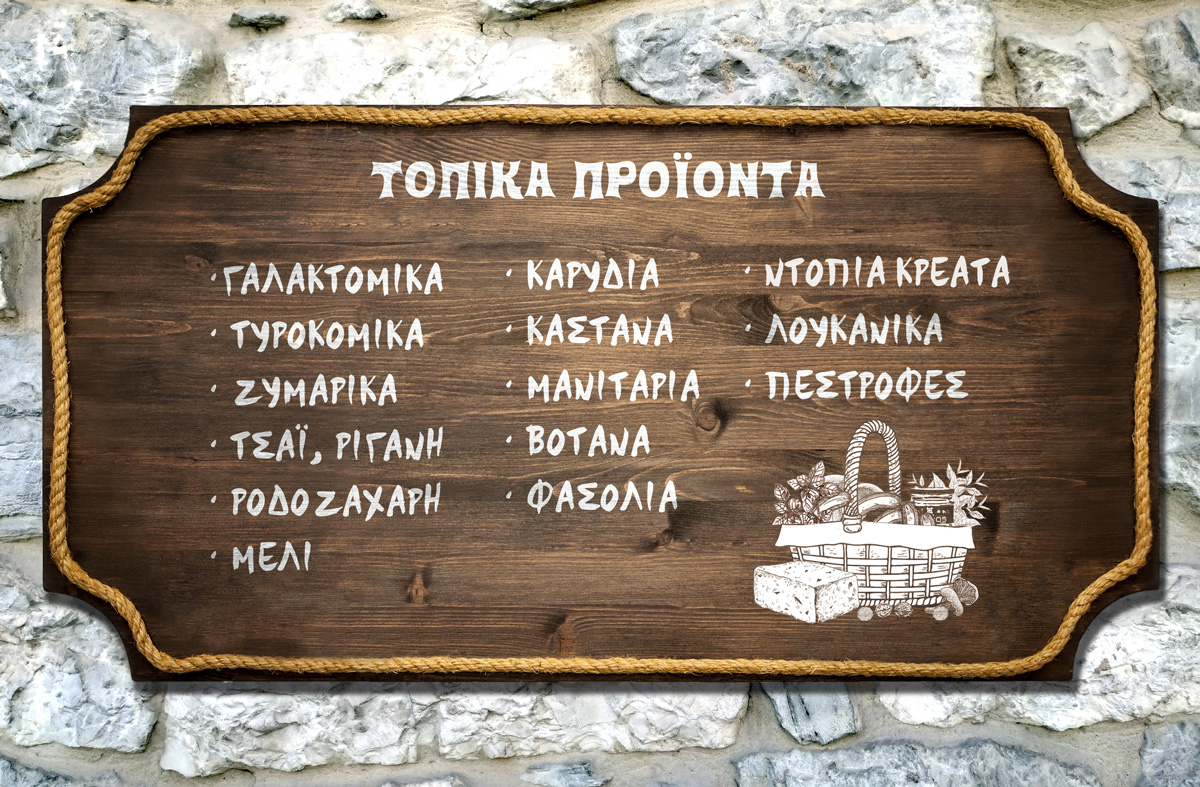 Culture and homeland are also our flavours.
They are the ones that awake us stored memories and unforgettable moments. A taste, after all, a vague smell is enough to remind us of a loved one, of the care with which he or she wanted to nurture us and satisfy our hunger.
The goods of the rich Hellenic ground are intertwined with our land, distinguishing it from any other in the world and demonstrating our gastronomic specificity, which is both identity and heritage. By trying new flavours we mature in taste and create new memories, new journeys open up for us.
In Kalavrita, even the highest dietary needs are covered, as in this place one can find all kinds of traditional dishes, made with taste and pure local products, constituting a balanced dietary model and, consequently, a better quality of life.
Culture, Claude Lévy-Strauss used to say, is a kitchen, because food has always been located between nature and society, between the natural and the social. And indeed, food has always been a sacred ritual, charged all the senses, and as a genuine Mediterranean people, we live our joys and sorrows around the table. Join us on a particularly tasty journey that will satisfy the most demanding palates!
Local
products

of

Kalavrita

Some of the traditional products of Kalavrita that you should try, as they are distinguished for their taste and authenticity, are the local handmade pasta, milk, feta cheese and myzithra, trout, walnuts, honey, spoon sweets and traditional rose sugar, local beans, sausages and aromatic plants, gathered from the mountains (Erymanthos tea, Chelmos tea and oregano). The soil conditions of Kalavrita, the good climate and the traditional methods of cultivation and production make the agricultural and livestock products unique.
Dairy and cheese products
In Kalavrita you will find excellent quality milk and, consequently, excellent dairy and cheese products. The farmers of the area graze their animals with patience and love in beautiful, green pastures, so that their meat, cheeses and all the products they produce are of high gastronomic value. Kalavrita is mainly known for its PDO barrel feta cheese, myzithra, gruyere and formaela, as well as for its milk and yoghurt. If you want, you can visit one of the local creamery and watch all the stages of production, but most importantly, you can taste - so you can pick out and buy your own favourite flavour.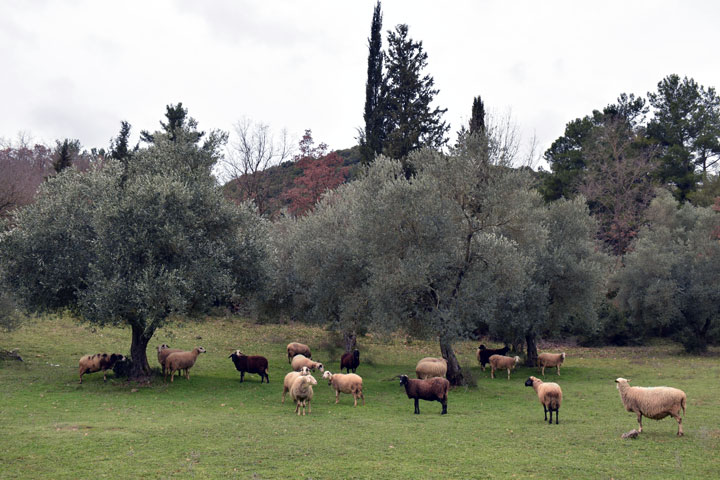 Pasta
In Kalavrita you can taste and buy delicious traditional pasta from the pasta workshops. Some of them are lasagna, hylopites, trahanas, orzo and others. The pasta is made with care in various shapes, exclusively from pure local ingredients. By mixing flour or semolina and water, a dough is obtained, to which any other ingredients are added, depending on the type of pasta desired: eggs and milk for lasagne and hylopites (or 'toutoumakia'), milk for trahanas, and spinach, carrots or tomatoes for pasta such as tagliatelle and tricolore pasta. There are also wholemeal pasta.
The dough is kneaded until it is smooth and uniform and then pressed through various moulds, which will determine the shape of the pasta. They are then dried either in a shady place or in hot, humid air for several hours, depending on the shape. They can then be kept for at least 2 years, since they lose their moisture during drying and do not deteriorate. There are also fresh pasta, but they can only be kept in the refrigerator for a few days.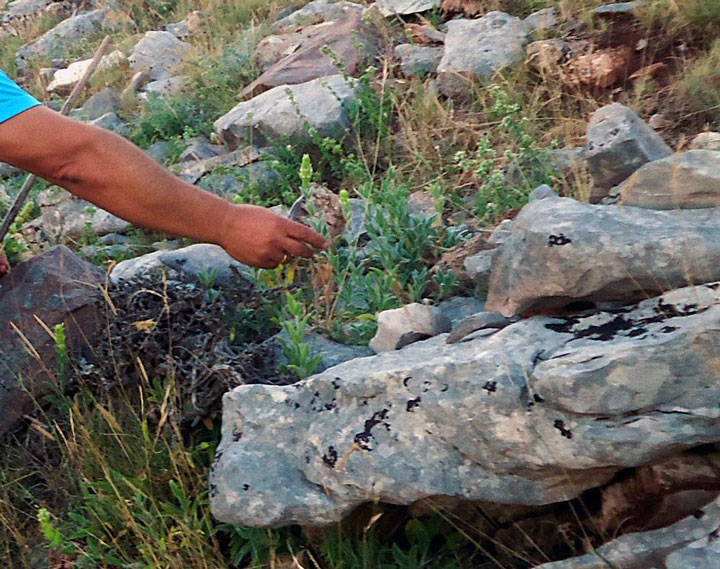 Tea
Mountain tea has been known in Greece since ancient times and was first mentioned by Theophrastus and Dioscorides (10th century AD). It belongs to the chelantha family and the genus Sideritis, which includes about 140 species (in Erymanthos, we find the species Sideritis Clandestina, perhaps the most aromatic tea in Greece). In the area of Kalavrita we find two different varieties, the Chelmos and the Erymanthos. It is a perennial poa, up to 40 cm tall, with yellow flowers. It grows on rocks and it can be made into a decoction. The mountain tea acts against germs, strengthens the immune system and is antioxidant and anti-inflammatory. It has an anxiolytic effect, treats indigestion and stomach ache, is diuretic and antianemic (as it contains iron), and studies link it to the treatment of hypertension, osteoporosis and Alzheimer's disease. Try Chelmos and Erymanthos tea and indulge in the magic of aromas...
Oregano
Oregano is a native plant. Its name may come from the words "mountain" and "brighten", suggesting that it brightens the mountain! It is a shrub, with a woody trunk without elasticity. Its leaves are ashy and fluffy and when rubbed they give off a characteristic aroma, which as Mediterranean people we have associated with many favourite foods. However, oregano is not only useful to us for its fragrance and deliciousness, but it is also medicinal, since it soothes coughs, sore throats, herpes, nausea, diarrhea, stomach upset, irritable bowel, etc. It is also considered the oldest natural antiseptic, as it has strong antimicrobial and anti-inflammatory action. Do not forget to take with you a bunch of aromatic oregano from the mountains of Kalavrita...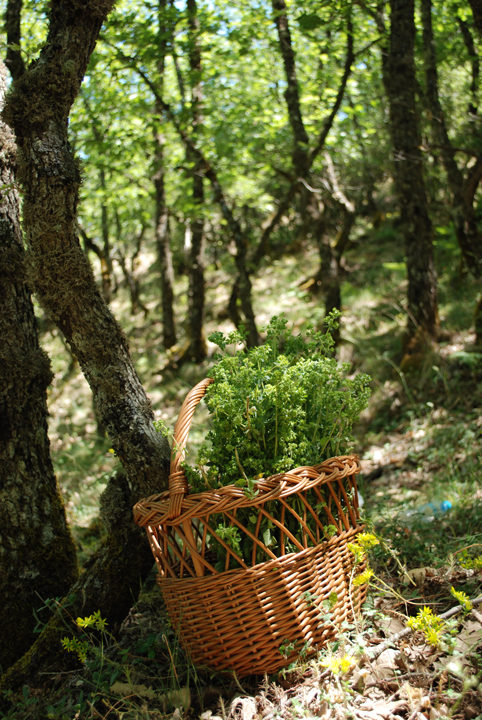 Chamomile
Another one of the treasures of the rich land of Kalavrita is the chamomile. It fragrant and decorates the fields with its bright inflorescences, its white and yellow flowers, which are very similar to daisies. The chamomile is a native herb, belonging to the poa family and known since ancient times. Its ancient Greek name 'chamaimilon' (chamai = down + milon = apple) derives from its fragrance and its low-growing nature and means 'apple of the ground'. And although it may seem humble, it is very beneficial, having a multitude of healing properties.
In Kalavrita, as in many places of Greece, we are fortunate to have it growing in abundance and it is harvested once it has fully bloomed, usually from late spring to mid-summer. It is then dried, either by hanging the gathered chamomiles in a shady and well-ventilated place, or by spreading them out on a baking tray for about a week.
This native and aromatic herb has valuable properties and modern research confirms the value of chamomile as a remedy for a wide range of ailments. Chamomile is widely used in pharmacy, but also in aromatherapy and cosmetology.
From the flowers of chamomile is made the famous decoction, which we have all identified it with calmness of mind and recovery - from almost anything - thus making it an old traditional remedy. But it also has other, multiple health benefits, providing us with powerful anti-inflammatory, antibacterial, antimicrobial, soothing and anti-anxiety properties.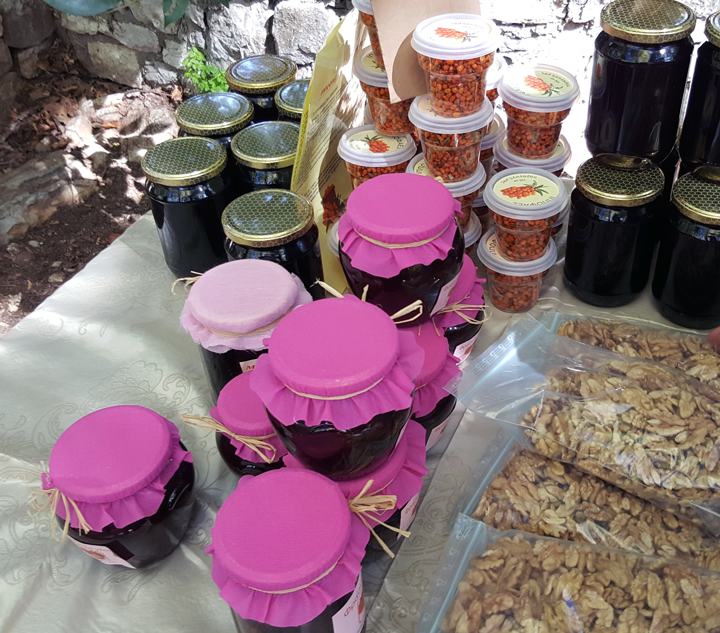 Spoon sweets - Rose sugar
More or less, we all have in our minds spoon sweets as a welcome sweet, since in Greece the hospitable hosts even today welcome you into their home wanting to treat you something to sweeten you. Rose sugar is one of the most famous traditional products of Kalavrita. A well-kept recipe, from the turn of the century, that utilizes the rose petals from the fragrant roses of the place and gives one of the most special sweets, with the most beautiful pink you've ever tasted!
Honey
Kalavrita honey is famous for its taste, its excellent quality, its aroma and its properties. It is a special honey, rich in minerals and trace elements, which fortifies the body without adulterations and chemical impurities, while it is collected with care and know-how by professional producers, who honour the long tradition. The wide variety of flavours, colours and aromas is due to the rich flora of Kalavrita. The place itself makes it unique, due to the type of trees and the soil and climatic conditions of Kalavrita, giving us a fine product of high nutritional value, a true remedy for a multitude of ailments.
In the region there are many rare types of honey, which you can try and find which one suits you best. For example, there is the honey of the koumaria tree (strawberry tree), the oak tree honey, the orange tree honey, the heather honey, the honey of polycombo (Micromeria juliana), the honey of acacia tree, the chestnut tree honey, the eucalyptus honey, the carob tree honey, the honey of pine tree, the pine thymus honey, the flower honey, the thyme honey, the fir-vanilla honey. At our beekeepers, apart from honey, you will also find pollen, royal jelly, propolis tincture and wax ointments, which act therapeutically in a variety of diseases.
Walnuts
There are lush valleys with walnut trees in Kalavrita, which, due to the altitude and the components present in the waters of the rivers (from which they are watered), produce fine nuts. Here you can buy walnuts of superior quality and taste and incorporate them into your daily diet, as they are known for their many nutritional properties. They are reputed to be an elixir of longevity, as they are rich in minerals, vitamins, fibre, protein, and valuable omega-3 and omega-6 fatty acids. They reduce the risks of heart disease and stress, prevent osteoporosis and the development of some cancers, renew tissues and are an ally in the care of our digestive system.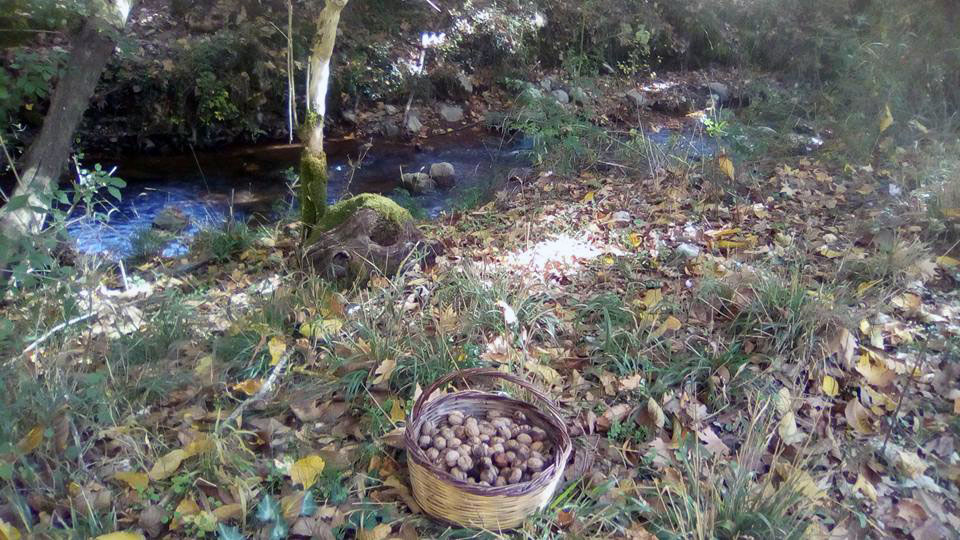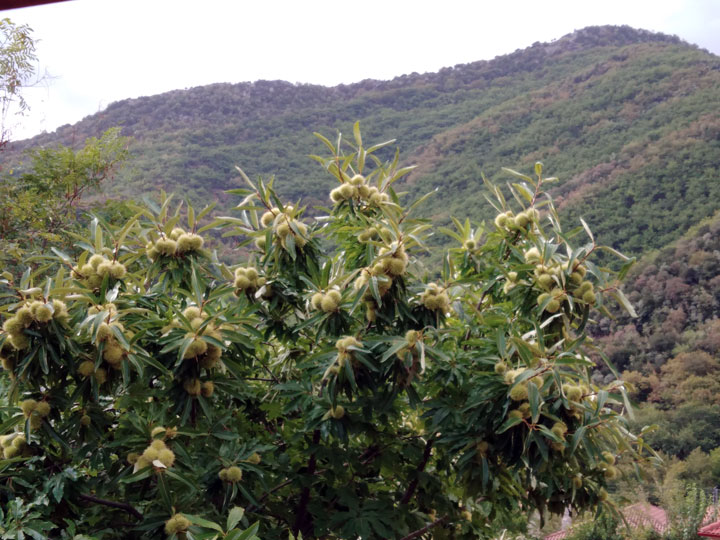 Chestnuts
Chestnuts are one of the most nutritious winter fruits, but also one of the most delicious. When you see them popping out of their half-open, spiky shell, you know it's winter!
Lots of ways to try them: Roasted on the fire, boiled in salted water, Marrons Glacé (Candied Chestnuts), spoon dessert, as an extra addition to oven roasts, and even raw, chestnuts are an essential part of our diet. They contain high quality protein, are an excellent source of dietary fibre, help lower bad cholesterol (LDL) and increase good cholesterol (HDL), and are very rich in minerals, vitamins and nutrients.
Chestnut trees in Kalavrita are in the ideal place. They thrive at high altitude and their fruits ripen from September to November, depending on conditions and variety. Each tree can yield up to 50 kg of chestnuts and, depending on the species, there are between 1 to 3 fruits in the husk. The size of the chestnut depends on the humidity, variety and soil composition.
In Kalavrita you can also attend the local chestnut festivals, which take place in several villages (such as Agridi).
Mushrooms
Mushrooms have something magical about them! In an abundance of colours, shapes and flavours, they contain high quality proteins, with some species being used since ancient times in medicine to treat diseases. But people in rural areas had anyway associated this special food with life, as during the years of war and famine many survived by eating only wild mushrooms.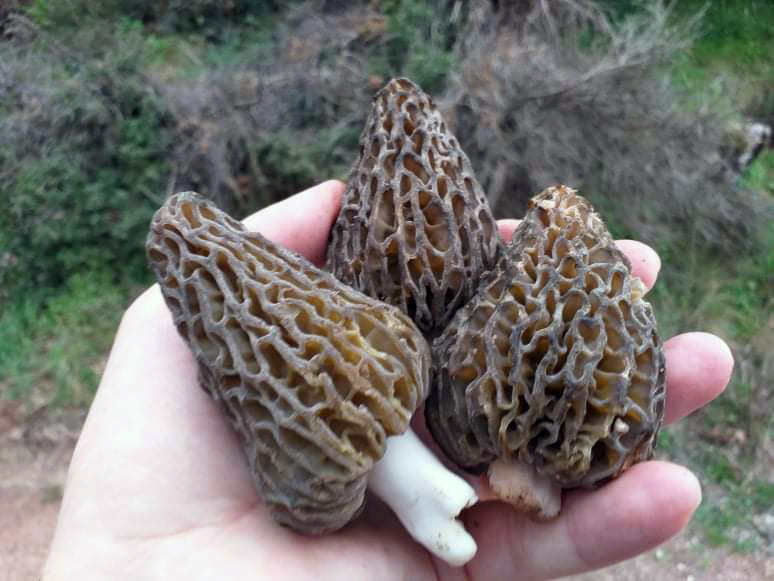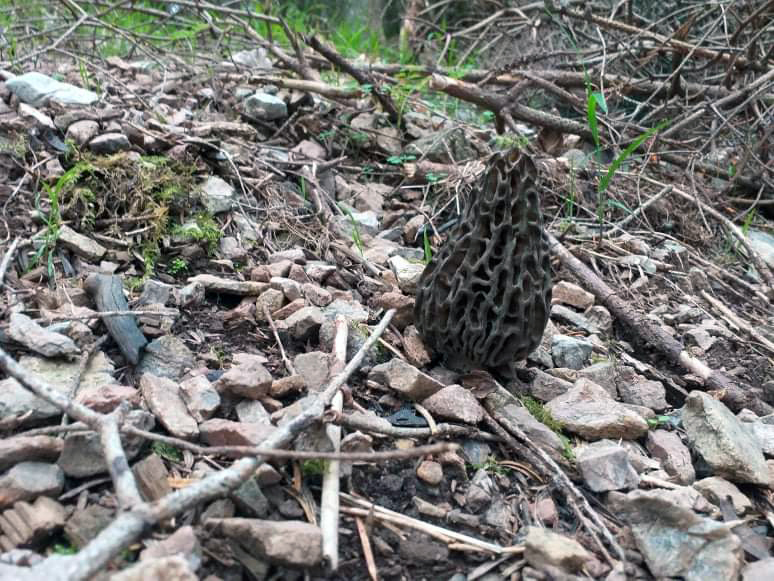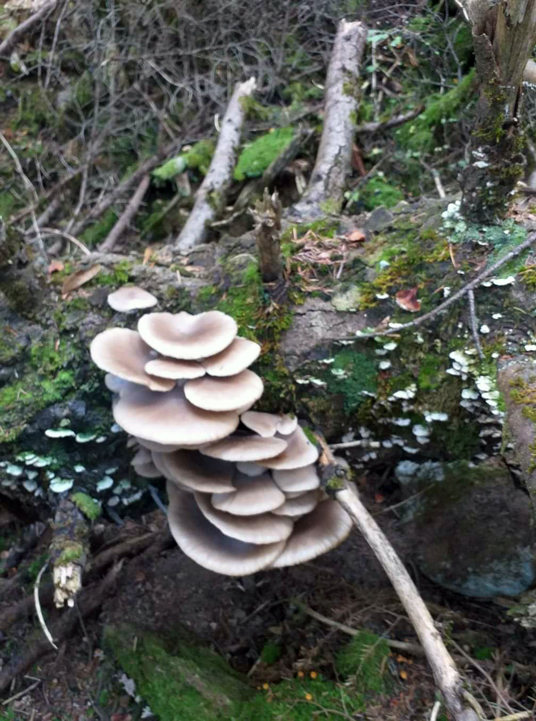 They owe their name to the ancient Greek word "amanites" and are truly an excellent dish. Many rare varieties of mushrooms can be found in the rich land of Kalavrita, almost all edible species, as the climate here is favourable to them.
They mainly grow in spring and autumn and all of them are unique. Indicatively, the Volites, are found in oak and chestnut forests, as are the Amanita Caesarea. Pleurotus, which are more easily recognizable, grow on the trunks of trees (fir, walnut, poplar), while Agarics are found in meadows (not in the woods), where sheep graze, while the Morchella are found in spring coniferous forests. Cantharel are gathered near oaks, firs and kermes, they are very aromatic and make an excellent dessert!
However, as exciting as it is to search for and find wild mushrooms in the nature, it is best to collect them for eating only if you are absolutely sure of their species and characteristics, as many are toxic and hallucinogenic and eating them can be fatal. Picking mushrooms requires knowledge. It is better to source them from the experts or - why not - follow an experienced picker on your next mushroom hunt!
Trout - Salmon
In Kalavrita and specifically in Planitero, which is located at the foot of Chelmos, at the sources of the Aroanios River, but also in Psofida next to the river Erymanthos, there are organized units that raise trout and salmon. Try these two fine fish, cooked in various ways in the restaurants located in the surrounding area.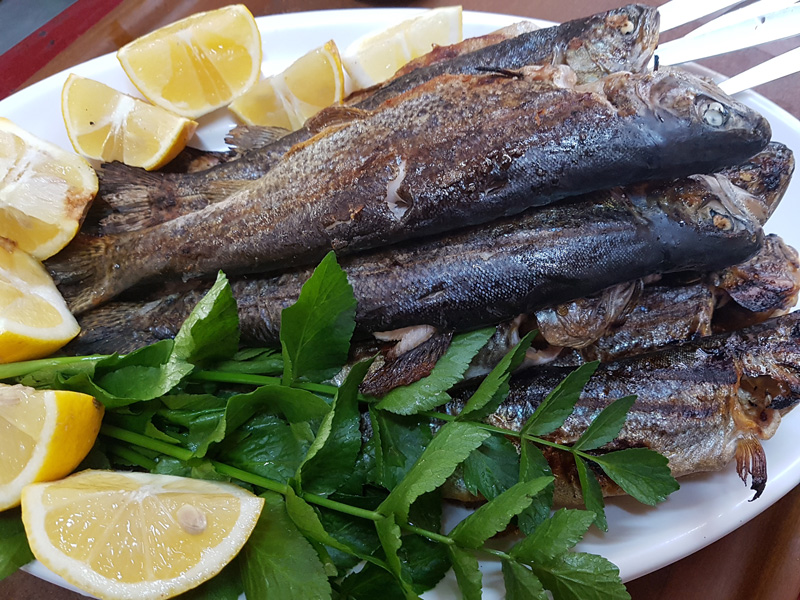 Aromatic plants, grasses and herbs
The rich flora of Kalavrita contains abundant endemic species. Some of the most famous herbs that you will find in the wider area of Chelmos and Erymanthos are mountain tea, oregano, chamomile, fennel, cardamo, nettle, thistle (or wild artichoke), balsam, wild thyme, asparagus, wild greens, etc.
In Kalavrita you will find native aromatic plants, which are carefully collected - so that they do not die out - on the peaks and at the foot of Chelmos and Erymanthos by the locals and are available in the shops of traditional products of the region. Known all over the world for their delicious taste, their aroma and their numerous therapeutic properties (diuretic, healing, detoxifying, etc.), you can use them in your cooking or enjoy them as a tea.
Sausages
One of the most beloved delicacies is undeniably the sausage. Especially when it comes from pure, local meat of Kalavrita and fine herbs! It is one of the traditional products of the region, which you should try and buy, since you will find it in many flavours, smoked or fresh.
Apart from the herbs and spices that vary, the meat used to make the sausage is mainly pork, but you can also find sausages made from lamb, beef, turkey/chicken or hunting.
Pulses - Beans
Pulses of unique quality from local farmers, who use the rich waters of the land, the fertility of the soil and the continental climate to produce excellent beans, giant beans, chickpeas, lentils and delicious fava beans (better known here as lathouri). The village of Kertezi in Kalavrita is famous for the pulses it produces and every year the inhabitants organizing the Bean Festival.
Wine
Wine has always been an element of the daily diet in the region. The sources inform us that in Moria everyone, old and young, men and women, drank wine and that one of the most beautiful and fertile areas was that of Kalavrita and that the valley of Nezeros produced the best wine in the Peloponnese (1). This is confirmed by the Ottoman tax lists.
Also, the role of the monasteries (Mega Spilaio and Agia Lavra) and the temples of the region was important for viticulture and wine-making, as in 1700 AD they cultivated 1.400.000 m2 of vineyards, 460.000 of which were in Kalavrita (2). In later years, before urban migration began, 35.000.000 m2 of vines were cultivated in the province of Kalavrita (in the year 1925) (3).
Today, viticulture is more developed in the communities bordering Aigialeia (Pechaki, Plataniotissa, Villivina, Doumena, Zachlorou) as standard wineries operate on the roads connecting the two regions. Next to the indigenous varieties such as Roditis, Lagorthi, Mavrodaphne and Black Kalavritino, new, earlier varieties such as Asyrtiko, Sauvignon Blanc, Malagouzia and Cabernet Sauvignon are planted.
The evolution of the climate brings to the forefront, from a different perspective, the interest that mountain areas are for viticulture.
In terms of taste, the wines from the local Rhoditis match wonderfully with the other products of the region, such as the "feta of Kalavrita", the numerous olive oil dishes and small goat meat cooked with the Greek white sauces (oil lemon, oil oregano, egg lemon) that seek white wine with a crispy taste. Thus we can confirm those who claim that a variety becomes the dominant choice in a region, over the centuries, precisely because its wine tastes good with the local cuisine.